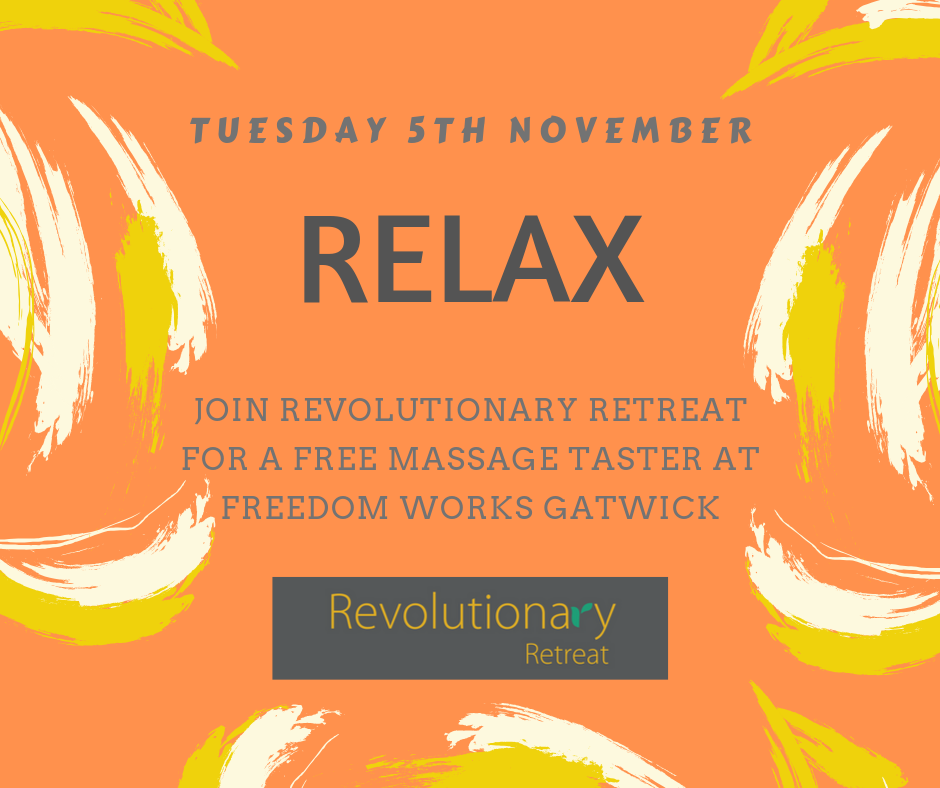 Join us for a fantastic morning of taster sessions at Freedom Works with Revolutionary Retreat
Revolutionary retreat are offering free 15 minute taster massage sessions at Freedom Works Gatwick!
After a busy summer and in the lead up to all the Christmas festivities we all need a little chance to unwind so come and join us for your free taster session with Revolutionary Retreat.
Make sure you don't miss the opportunity... email Karen the Community Manager at
[email protected]
to book your place..