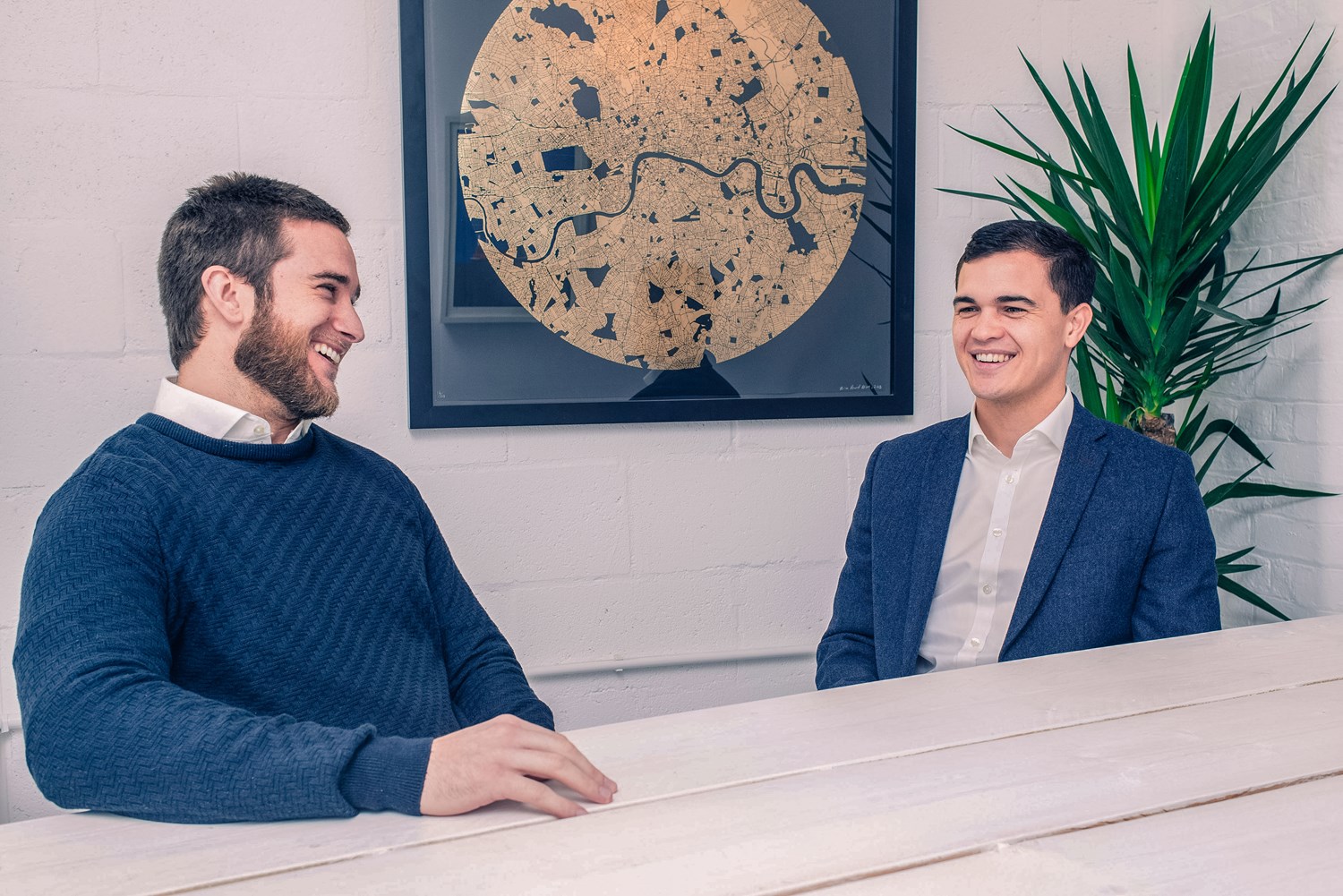 MEMBER OF THE MONTH - JUNE 2018 - NICHOLAS JAMES
We are proud to announce that our Member of the Month for June is Nicholas James, a successful partnership run by Nick Daley and James Perry, who opened the doors to their new business at Freedom Works Creative Hub on 1st February this year and, amazingly, secured their first sale in that first week of business!
Nick and James are forward thinking local, hybrid estate agents who have combined all the best bits from the high street and the online models to offer, what they strongly believe, is the most complete service helping moves throughout Brighton, Hove and beyond…….
Working in a private office within a co-working community fits their business model perfectly. Nick comments, "We knew that we didn't want a high street office but never really thought about co-working until meeting Jo here just before Christmas - we made a quick and easy decision. The location is perfect, smack bang in the middle of our target market. It has also been great having plenty of other people around, constantly offering words of advice and support……"
Nick admits that Estate Agents do not always have the best reputation on the whole but they like to think that they can change people's opinions, one client at a time. Thankfully in Brighton and Hove, word of mouth travels quickly and they certainly have done a great job with all of us at Freedom Works and their clients so far.
The guys have a great partnership and have the kind of relationship where they spend a fair bit of time together out of the office as well as at work. They play for the same footy team and their partners are good friends too so they like to get out and about, walking their respective dogs together as much as possible. Their favourite way to relax is to find a quiet spot on Hove seafront to enjoy a BBQ after work on a long summers day and I totally agree with them.