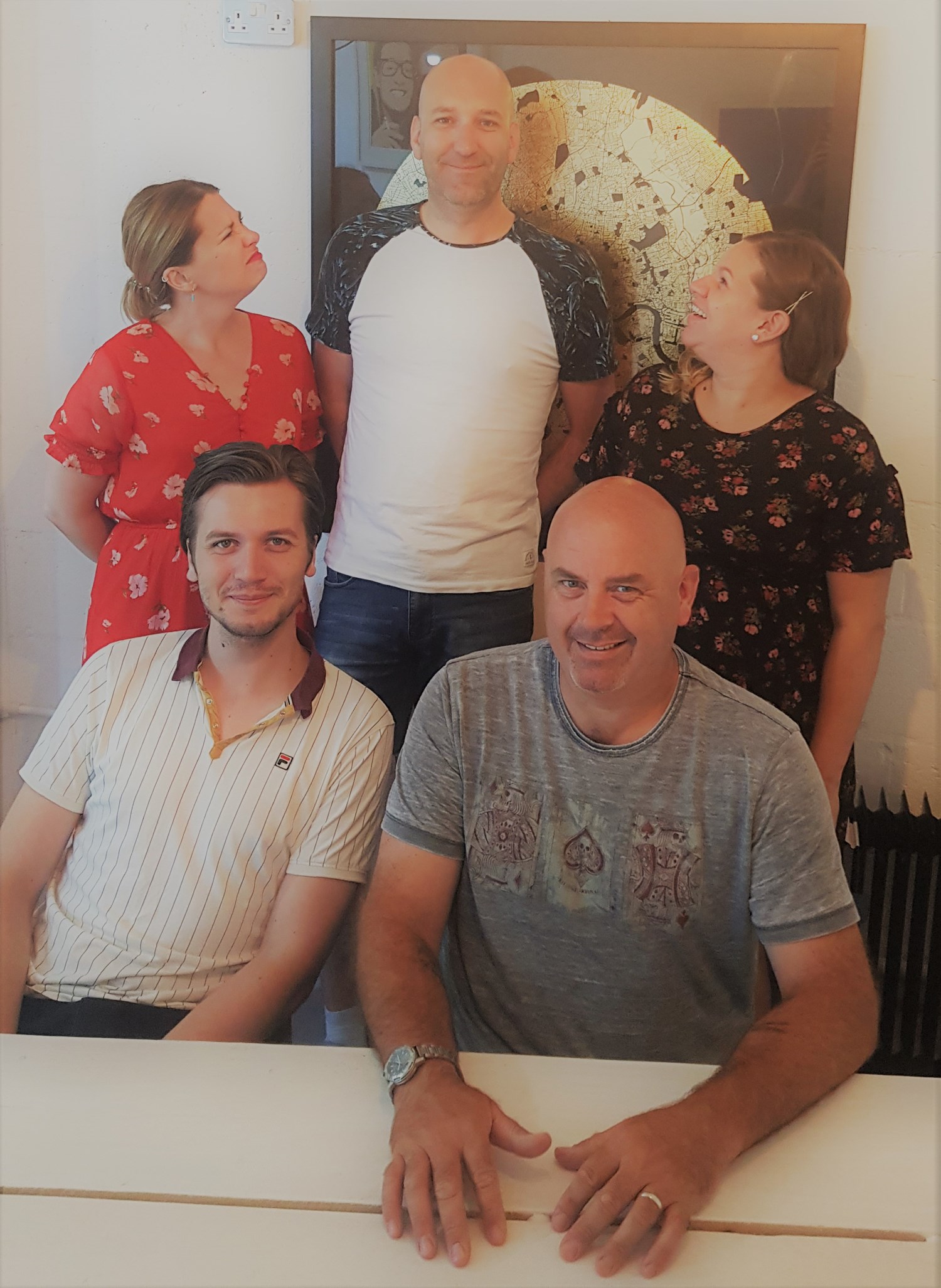 Carnegie Global joined the Freedom Works co-working community this month and will shortly be moving into our newly created space at Unit 1 in the Hove Business Centre. They provide digital marketing solutions to education establishments worldwide to improve their student recruitment. Their customers are schools, colleges, universities and educational establishments around the world.
Their CEO, Paul Loftus has been working in the education business for well over 20 years, but the company itself has been around for quite a few years now, evolving over time as the industry changes and keeping one step ahead of changes in the technology that their customers use.
Paul commented, "We chose to work in a co-working community as we liked the buzz of Freedom Works when we first looked around. Networking and interacting with other local businesses is clearly a big attraction too but my team also like free coffee and fruit and I Iike to keep everyone happy."
"Selfishly, it's a short walk from my home! but for everyone else it's the professional atmosphere, the positive, can-do attitudes of the Freedom Works team and the close location to transport links."
.........and the team?
Louise = Artistic Director. Louise will have been with us for 10 years in August and to celebrate she'll be on Maternity leave from September!
Silvia = Digital Marketing Strategist. Silvia manages our digital and social media presence online. Silvia is Spanish.
James = Technical Designer. James primarily creates interactive, digital brochures for our clients. He also travels the world to follow/stalk the Arctic Monkeys.
Adrian = Adrian is the business Manager and my long suffering assistant. He's definitely my favourite.
Kitti = Kitti is based in our Amsterdam office. She runs one of our websites
www.whystudyhere.com
. Kitti is of Romanian descent but don't mention the Cheeky Girls to her or ask if she went to school with them. She didn't.
David = David is Vice President of Global Client Solutions. That's sales to you and me. David is our newest recruit and is already setting the salesboard on fire.
Aimee = Aimee is also a Technical Designer, you'll see more of her after Louise has gone on maternity, not because she doesn't like Louise, she'll be covering some of her work.
Where do you see yourself and your business in 2-5 years time?
"Who knows?! our business has to evolve with our clients, sometimes we will literally design and build a new product in a few days to meet a client's requirements. We will probably be bigger, have a couple more offices in other countries and Adrian might have won the battle for an office dog.
What inspires you, Paul?
"My team. I have such a positive and hard working team, if I get to the office and am a little world weary, they soon cheer me up and energise me ready for the day ahead."
What motivates you?
"Again, my team motivates me, I love seeing someone develop and suceed with the company. Our clients also motivate me, a happy client makes everything I do worthwhile."
How do you spend your spare time?
"All my spare time is spent with my amazing wife and children. I also love photography and Kite Flying, luckily I can combine all of those things to make the perfect weekend."
What would you put into Room 101?
"Donald Trump, cheap coffee and British Airways."
Where do you network?

"Australia!"
Where is your favourite place in Hove/Worthing?
"The Beach, or The Station Pub. "