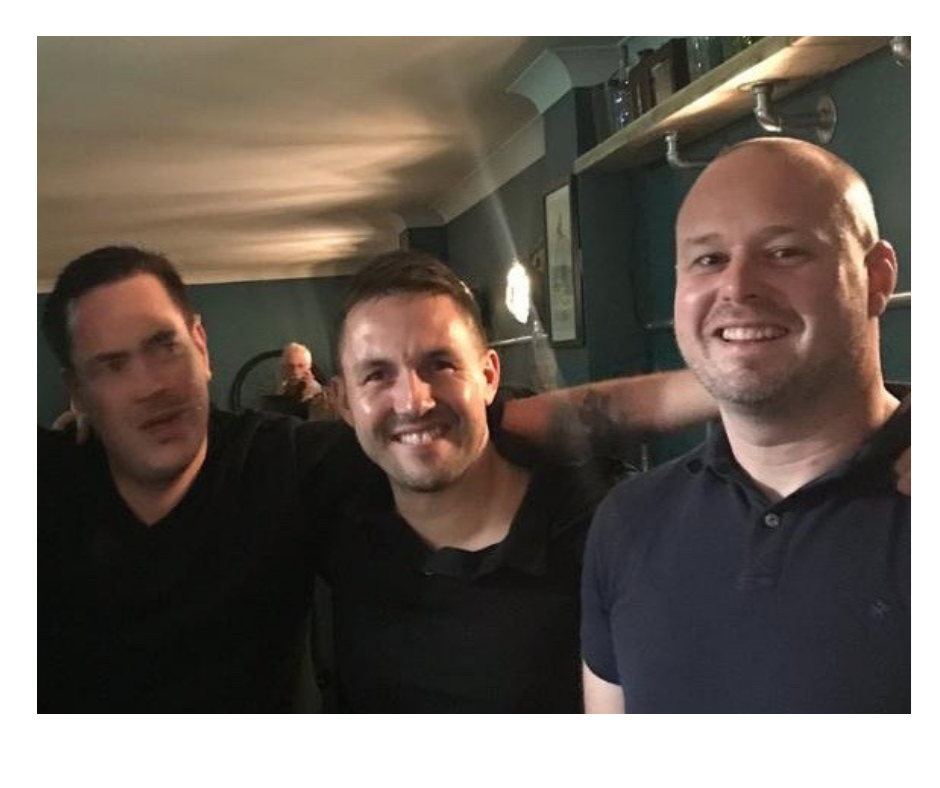 Welcome Venture Recruitment back to the second floor due to expansion.......
Venture are soon to be a 4 person team, but currently are 2 men aka The 2 Ronnies of Freedomworks!
We asked them a number of questions and this is how they answered.......grab some popcorn, it's an hilarious read!
In a couple of sentences, please describe your business?
Ollie - We do recruitment in Retail and Hospitality, marketing and sales.
Mike -'We' don't - Oli does. I (Mike) focus on Phama/Biotech sectors in Government and Public Affairs. But nice to know the person I spend more time with than my friends and family takes in interest in what I do.
Who are your customers?
Ollie - Some of the top stores and head offices across the UK
Mike - Most my work is outside the UK, predominantly Switzerland, Germany and USA.
How long have you been running your business?
Ollie - I have been working for the business for 4 years and entering my 5th
Mike - I started Allston Henley a few years ago, which is now part of Venture, and here 4 months, recruitment 10 years.
What is your unique selling point?
Ollie - Our approach to recruitment is personal, we understand our candidates inside out
Mike - Finally we agree on something!
Why have you chosen to work in a co-working community?
Ollie - Being around other small business, facing similar problems, and everyone here as they want to be here, not have to.
What is the most important benefit to you of working from Freedom Works?
Ollie - The Beer Fridge of course and a non-corporate, professional environment
Did this surprise you?
Ollie - Yes
Mike - For the record, I was not surprised by the professional environment
Who works in your team?
Ollie - Me, the loud one, and Mike, the extra loud one.
Mike - I'll let the wider community decide who's louder. All I would say is, people don't start evacuating buildings when I talk.
What is your proudest achievement to date?
Ollie - Being a Dad
Mike - Only having two fillings
Where do you see yourself and your business in 2-5 years time?
Ollie - A solid team of 8 recruiters and a retirement plan before I am 50.
Mike - New York office open, potentially moving back there full time.
What inspires you?
Ollie - My Kids, they make me want to be a better human and dad.
Mike - I think John Lennon said it best with "I don't believe in the Beatles, I just believe in me."
What or who motivates you?
Ollie - Mathew Fraser and my ½ marathon coming up next year. I will be raising money for victims of strokes.
Mike - As much as I salute Oli on his noble quest, outside of that, he motivates me in believing there's more to life than the gym.
Who is your business hero?
Ollie - Tom Hopkins and Peter Jones.
Mike - Kylie Jenner
How do you spend your spare time?
Ollie - Running, skating and football with the kids
Mike - Playing Vinyl, sleeping, religiously having a Sunday Roast.
What would you put into Room 101?
Ollie - Brexit and Corporate life
Mike - People that charge 5p for sauce.
What do you especially like about living/working in Hove/Worthing?
Ollie - Close to the town, close to the gym and helps me create a great work life balance
Mike - Suffering badly with Hay Fever, being closer to the sea comes with a lower pollen count.
What is your favourite hangout?
Ollie - Fernandos, Gym Hub or the beach
Mike - Ibiza, New York, Peckham
Where do you network?
Ollie - Over the phone talking to many Senior retailers and......
Mike - ......LinkedIn/Conferences
Where is your favourite place in Hove/Worthing?
Ollie - The Egremont and the seafront and Ice skating in the winter.
Mike - Wherever they serve the best gin, ideally with a beer garden. But not the Egremont, for the obvious reason.