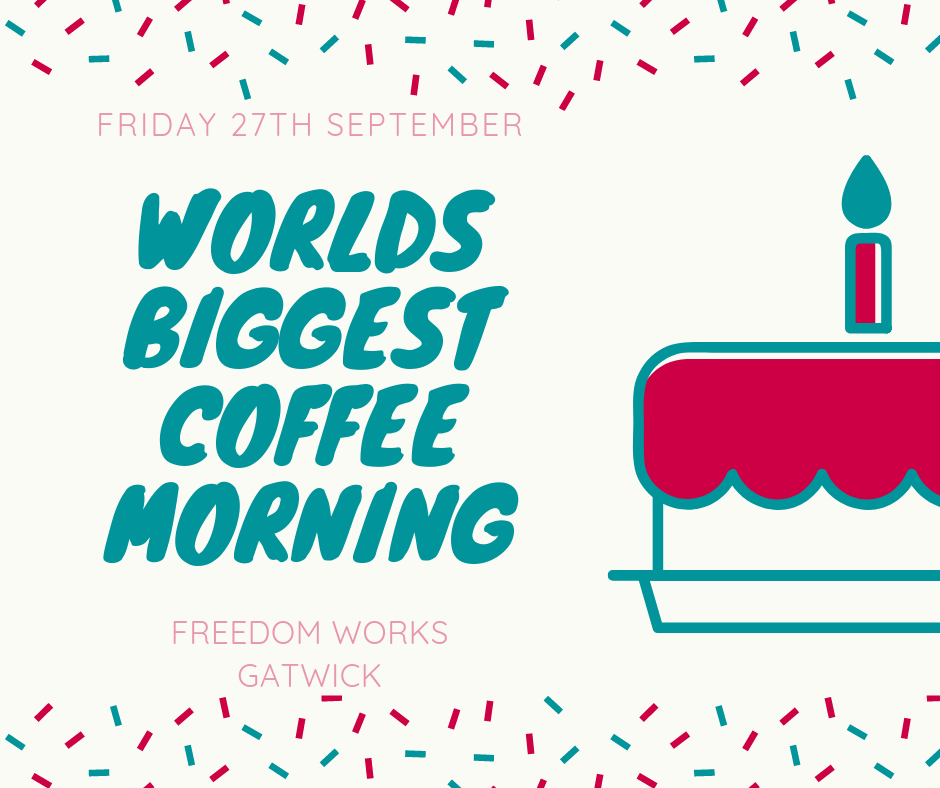 We are very excited to announce that we will be taking part in Macmillan's Worlds Biggest Coffee Morning at Freedom Works Gatwick!
Macmillan is one of the leading sources of cancer support in the UK. Their aim is to provide support for all people that are affected by cancer. Whether it be providing up-to-date information, helping to protect personal relationships of patients or assisting with work or money worries.
When the first Macmillan Coffee Morning took place in 1990 it started with a small group of people and a simple idea to raise a small amount of money for the charity. It was a great success and the idea took off!
The amount of people involved has been growing year on year and to date the Macmillan Coffee Mornings have raised an incredible £200,000,000!
So please help us support Macmillan and pop in for a coffee and cake!