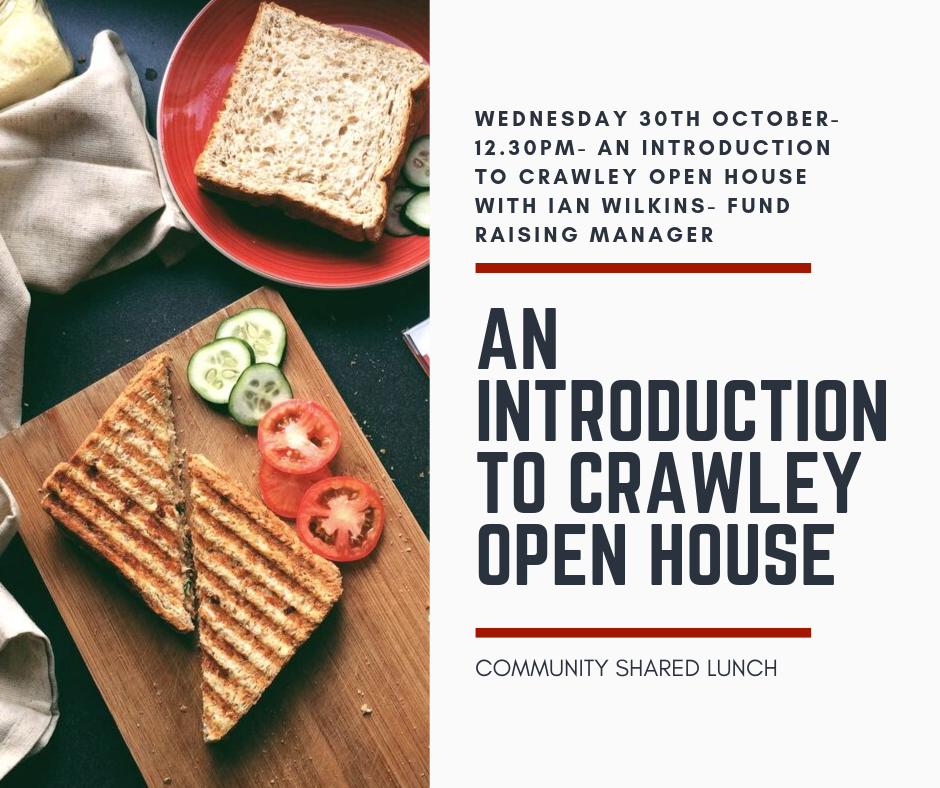 We have welcomed two new teams to the space this month and it would be great for everyone to get to know each other a bit more!
Either show of your culinary skills or cheat (buy from a shop!) and join in with our Community Shared Lunch this month.
As we have decided to work with Crawley Open House this year as our preferred charity we have invited Ian Wilkins- Fund raising manager to come for lunch and tell us a little bit more about the important work they do.
Looking forward to seeing you all there!