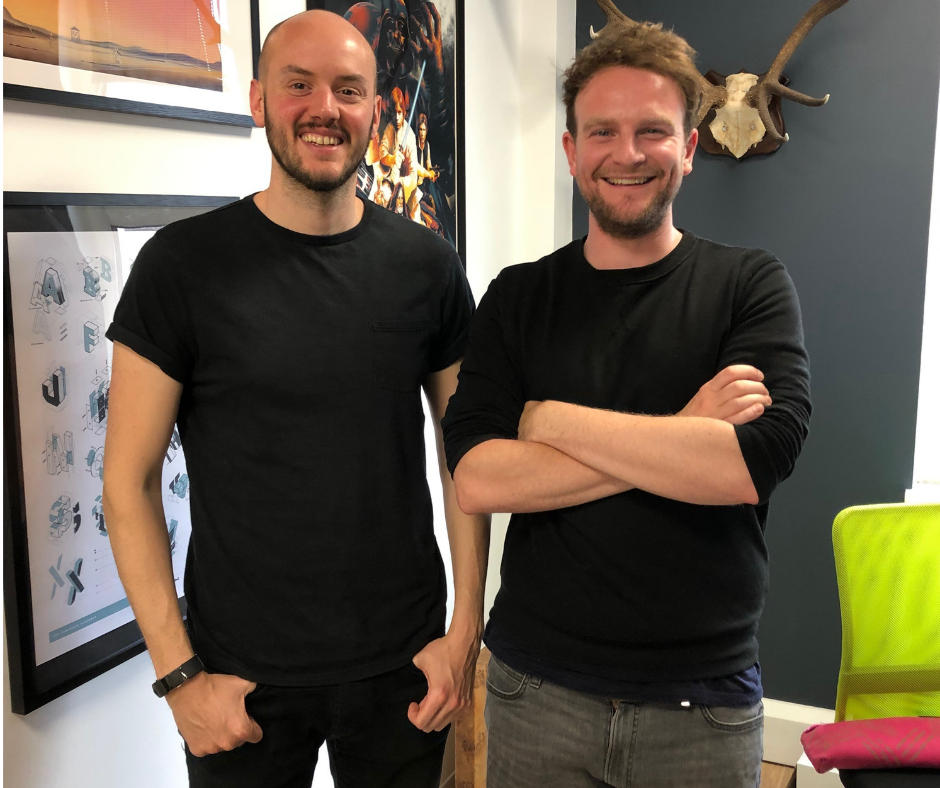 This month we couldn't decide on just ONE member of the month, so we have two!
Jack and Chip (also known as Chris) are friends who share an office (which they've definitely made their own!) with two separate companies. Jack and Chip haven't been with Freedom Works for a long time, but have already become a part of the community and great members.
Jack's company, Studio Epitaph is a design & illustration studio who specialise in branding, packaging, illustration, print and websites. Jack has been a designer for 10 years and has owned his own business for 4 years.
Chip Creative specialises in all forms of content creation including music videos, charity and commercial, as well as longer form documentary work. Chip spent 5 years playing music at weddings and corporate events until he was 28 at which point felt he needed a change. He went back to Uni and did a Masters in Journalism & Documentary, and has now been in business for around 8 months.
What inspires you?
Jack - Dogs that hold they're own lead in their mouths. If they can lead their own way, surely I can too?
Chip - Lots of things really! Driven people, watching my friends achieve amazing things.
Where do you see yourself in 5 years?
Jack - Hopefully still doing what I love.
Chip - I would love to reintroduce a bit of music into my life again so maybe providing video & music services.
What made you decide to come to Freedom Works/a co-working space?
Jack - Got tired of being by my lonesome at home. Good to have a work/home life divide.
Chip - Work/life balance. Even after 1 month I feel far more able to switch off in the evenings, and really enjoy my weekends without thinking about work.
What do you do in your spare time?
Jack - Play football, build things out of wood, country walks, play board games.....you know, real wholesome stuff.
Chip - Playing football (badly), golf (even worse), having turned 30 anything that doesn't end in a hangover really.
What do you like most about Worthing?
Jack - Nice places to eat and some top ice cream spots.
Chip - Shafiques.
Thank you both for answering our questions, and for being great members at Freedom Works!