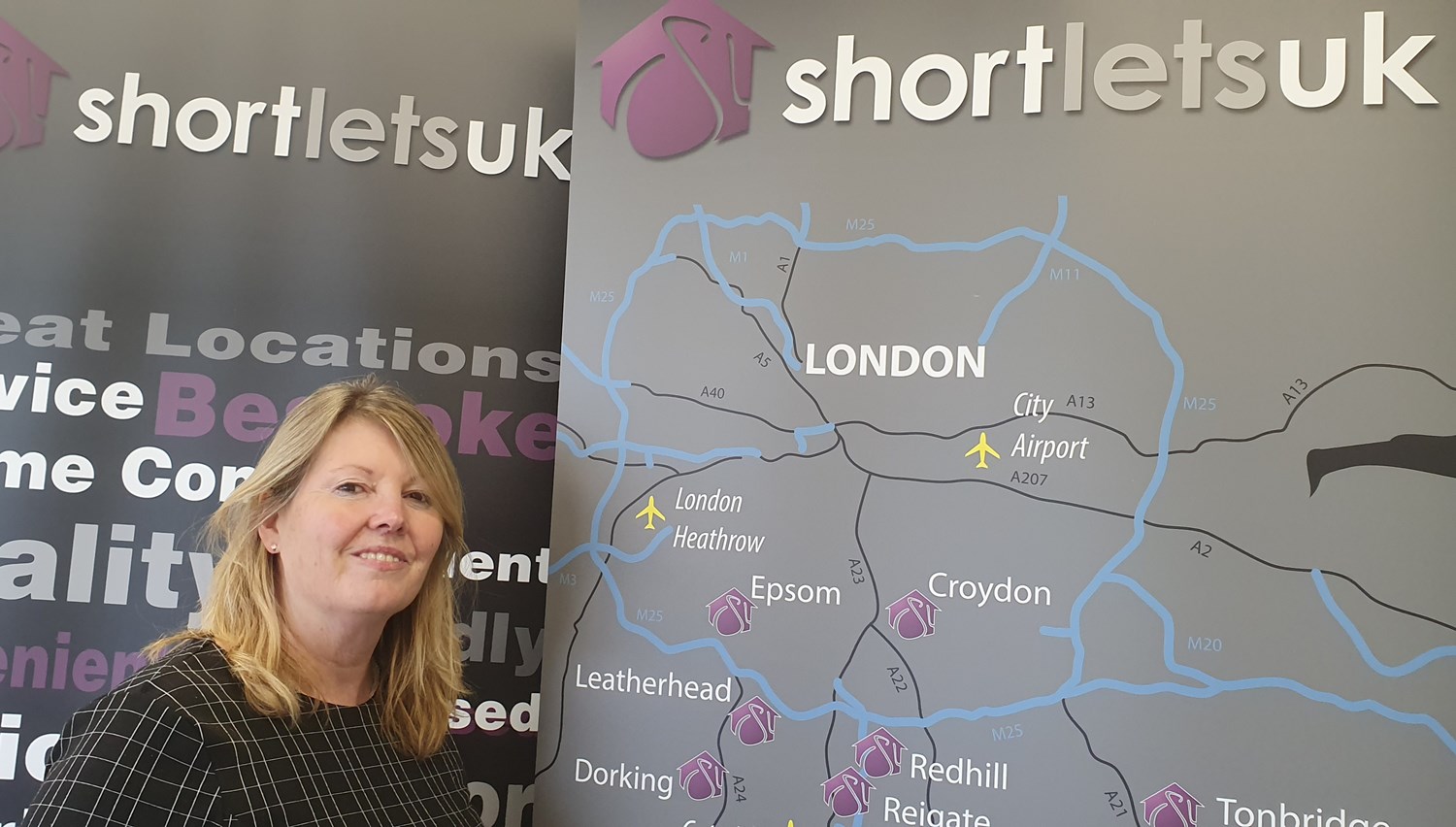 As one of the first teams to start at Freedom Works Gatwick Shortlets UK are Gatwicks member of the month for October.

We asked Debbie from Shortlets UK to give us some more information about what they do.

'With almost 25 years experience our team specialises in providing fully furnished and equipped apartments and houses for stays of seven days or more to corporate clients and companies in the Crawley, Gatwick, Horsham, Redhill, Regiate and Croydon areas. These are ideal as a 'home from home' for people relocating, the business traveller, people needing accommodation for an insurance claim or those attending pilot training courses. With only one weekly charge which covers the property rental, all utility bills, a weekly clean and linen change together with unlimited internet- why stay at a hotel, when you can live in a serviced apartment or house?

We asked Debbie what she thought was their unique selling point-

'Our professional service is tailored to the clients individual needs as we appreciate that everyone has different requirements.'

Shortlets UK picked Freedom Works in Gatwick as the perfect spot for their new office due to the location being in the heart of Manor Royal close to a lot of their customers.

Shortlets UK are currently looking for an apprentice to work with them. If you would like any more information please email Debbie at [email protected]uk.com


Congratulations on being Gatwicks Member of the Month!