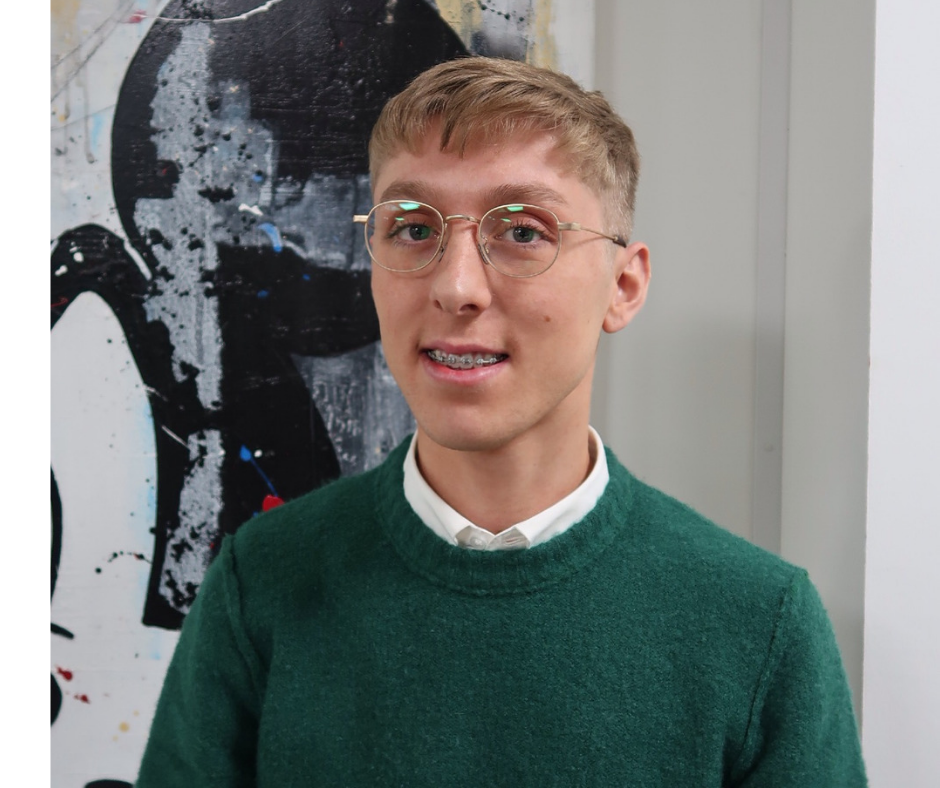 One of our Worthing members who always greets us with a smile in the morning is Shane from BluestoneB2B. Shane is a really great member of our community and so we decided to catch up with him and ask him a few questions about what he does and to find out more about him!

In a couple of sentences, please describe what you do?
I am the Campaign Executive and Business Administrator and my job is to help with the ongoing campaigns alongside the Chief Executive - James at BluestoneB2B. As a business development agency, we work with multiple CRM's, and it's my job to manage all of them, as well as the forever increasing email inboxes, as we are always taking on more clients.
How long have you been with the company?
I've been with BluestoneB2B for 5 months now.
What do you enjoy about your job?
What I enjoy about my job is the fantastic environment that I work in, and the kind and polite people I'm surrounded by.
What or who motivates you?
Motivation is a big one for me, I've worked in a lot of different jobs and wouldn't say I had much motivation in a job until I stumbled across BluestoneB2B. What motivates me is having my voice and ideas heard. I feel free to come up with creative strategies to improve something within my work. I think what motivates me is simply being a part of the diverse team of BluestoneB2B.
We know you love your Marmite on toast in the morning - what else do you like about Freedom Works? - Marmite on toast is amazing, and healthy and nutritious. What I love about Freedom Works is the community, even though I don't come to the many social events as I'm a bit shy, I feel as if I'm apart of a community.
What do you do in your spare time? In my spare time, I occasionally rock climbing and hike, I'm slowly building up my strength to be able to climb out doors. I'm also in the early stages of setting up my own company called Medici Candles, where me and my partner Danny will be selling and hand making scented candles, so I'm making and designing candles when I'm not working or climbing.
- What places would you recommend in Worthing? Anywhere with a Drag Queen.
Thank you Shane for answering these questions. A night out with Drag Queens sounds like a great idea for a social event!