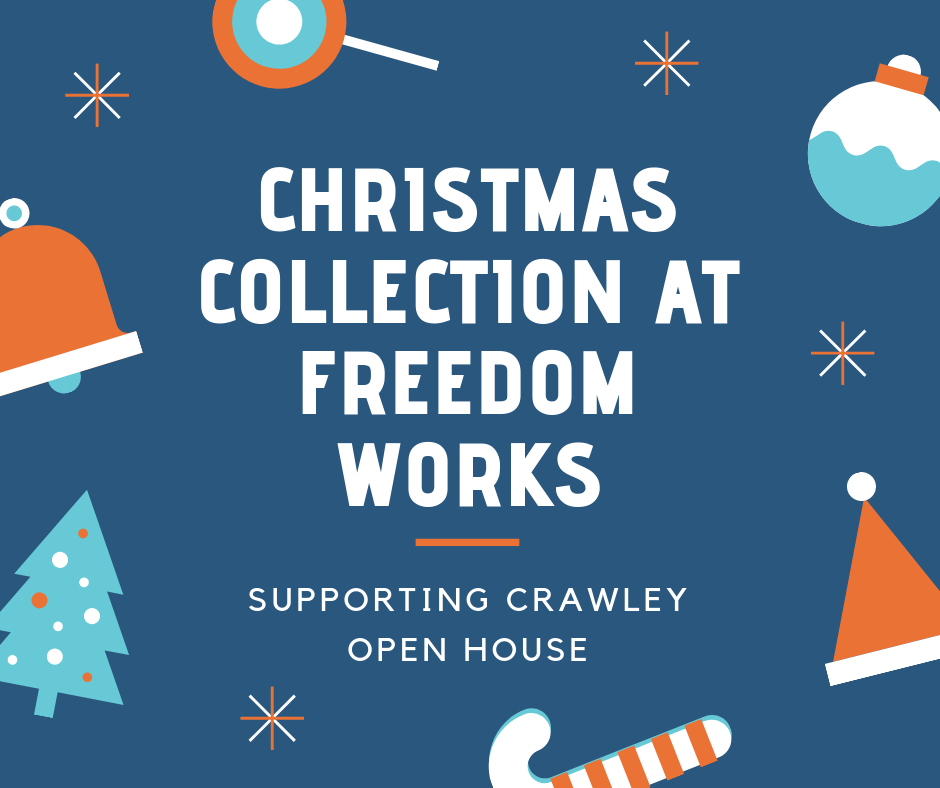 We are supporting Crawley Open House this Christmas by arranging a collection of items they are in need of...
If you have any of these items going spare please bring your donation to Freedom Works Gatwick to help us show our support.
The items
· Sleeping bags
· Lightweight Pac-A-Mac type raincoats in a pouch
· Toiletries – small mirrors, spray deodorant, nail clippers, hand sanitiser, toothbrush/paste, dry shampoo, combs and hairbrushes
· New socks and underwear – mens' and womens' – popular sizes S, M and L
· Woolly hats, scarves and gloves
· Dog food and treats
· Rucksacks
Items can be delivered from Monday 9th December- Friday 13th December during the hours of 8.30am-5.30pm.