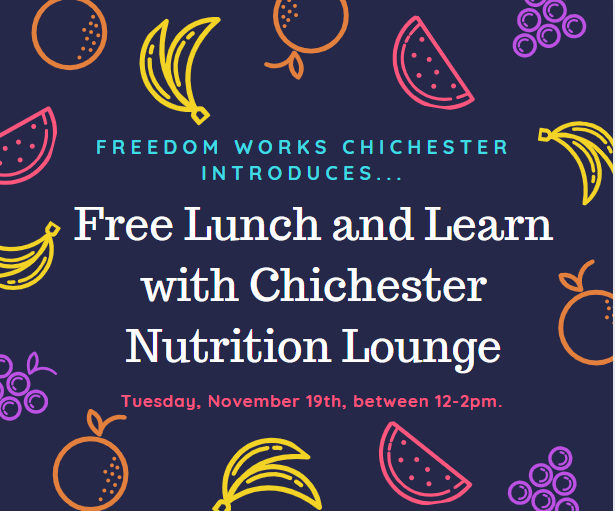 Are you wanting to try a healthier lifestyle with Christmas just around the corner? If so, come along to Freedom Works Chichester on Tuesday, November 19th between 12-2pm and find out all things nutrition with fitness fanatic, Natalie Temple, and her team.
What is Chichester Nutrition Lounge and how much will this cost me?
Natalie and her team of fitness fanatics have run Fitjoy at Chichester Football Club for quite some years and now they are determined to help further with not only their fitness expertise but their nutritional knowledge.
We will be providing all Freedom Works members with leaflets like below to get some free offers!
Not to reveal too much at this stage.... but all of those who pop in even for 10 minutes of their lunch break and talk to Natalie and her team will recieve an exclusive deal for the Fitjoy exercise group! After all who doesn't like a freebie right?