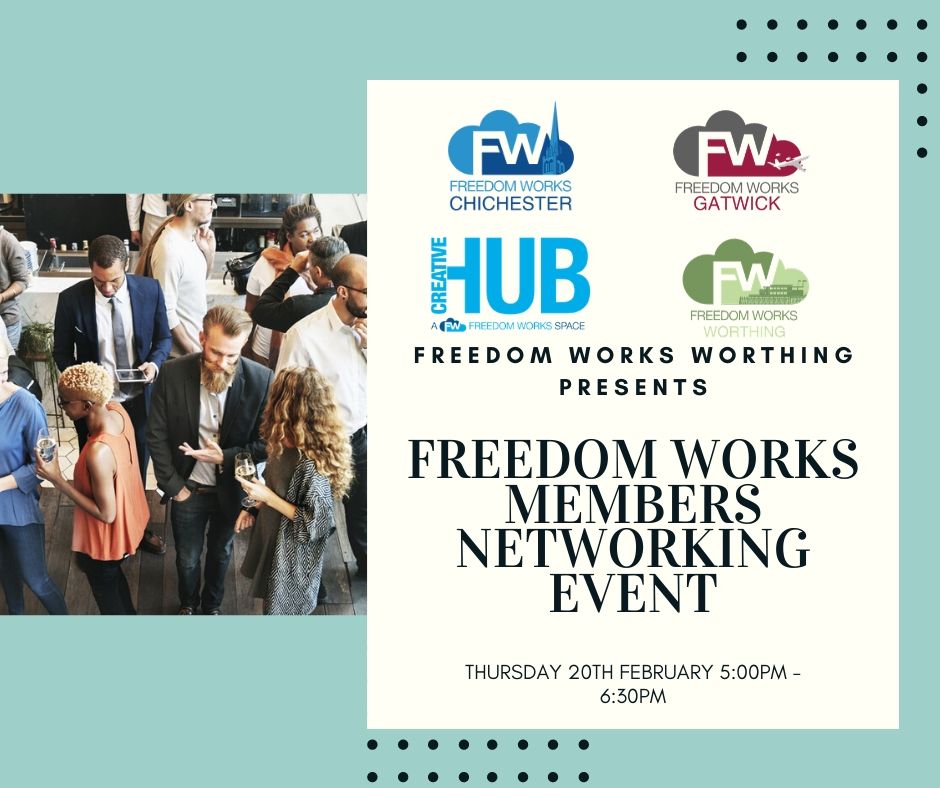 Join us for an evening of tea, coffee, biscuits & networking at Freedom Works Worthing.

There are loads of new faces in our Community - why not meet new and old members! A great chance to discuss colaborations and meet people who may benefit your business!

We have an amazing Community of Accountants, Graphic Designers, Web designers, recruiters and loads more! Have you met them all yet?

All Freedom Works Members are welcome to join us! RSVP to Rosie @ [email protected] or call 01903 681100.
Not a member already? Not to worry - you can just sign up for FREE - it's THAT simple! All you need to do is click on 'Become a Member' on the top right of this page and fill in your details, and RSVP to Rosie... What are you waiting for?